7 Best Magento 2 Extensions that your site need in 2019
Magento 2
Are you looking to grow your online business or website in 2019? Well, you're in luck, because this post is packed with some of the best Magento 2 Extensions for marketers in the market.
In this post, we're going to focusing primarily on Magento 2 Extensions, and to save you a ton of time searching for the best Magento 2 modules online, a list of 7 of the most incredibly useful ones for online marketers, and entrepreneurs. So, kick back with your favorite beverage, and check out the list below. Pick a few to add to your marketing toolkit in time for taking your online business or blog to new heights of success in 2019.
Best Extension for Magento 2 Stores
Listed are the 7 best Magento 2 Extensions to grow your online business.
Table of content:
Now let's know these Magento 2 plugins in detail. Compare the highlights of each extension to make the better choice for your e-store.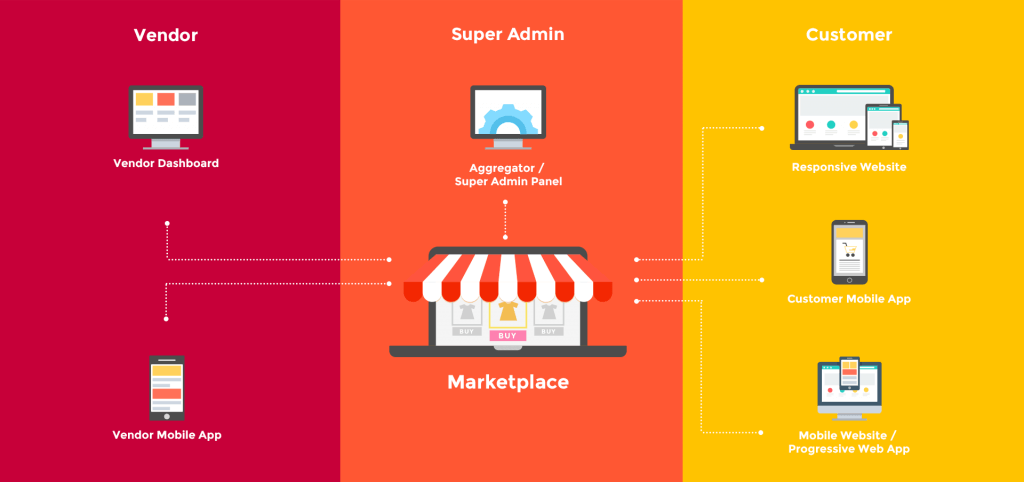 For many sellers, the marketplace is considered to be a third-party site where different types of the transaction take place with various products across product categories. Knowing that, the Magento 2 Marketplace Extension from Landofcoder possesses LOT of benefits that can help to control all the activities in terms of both sellers and customers. All the functions are constructed for 3 main subjects: admin, seller, and customer so this is expected to be the best marketplace competing with other experienced online websites such as Amazon, eBay, etc. Especially, this module is on promotion sale: SAVE $382 instead of $399 with an appealing combo that you should not miss it. Try and you will enjoy it.
My favorite feature: Unlimited Sellers Allowancee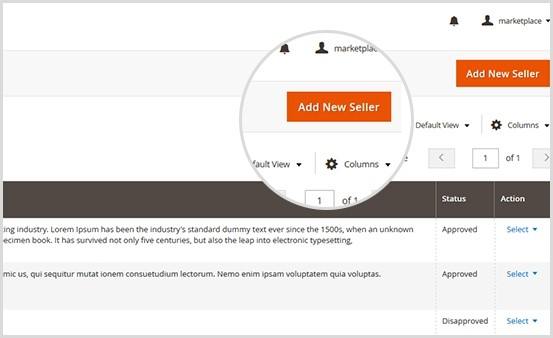 he most ideal way to boost sales increasingly and raise reputation quickly is to attract more and more sellers to your marketplace. With this feature, it allows unlimited sellers to have a separating storefront and customize everything they want. Even vendors from different countries can register to be your sellers and enjoy the wonderful experience that Magento 2 Marketplace Extension brings for. 2.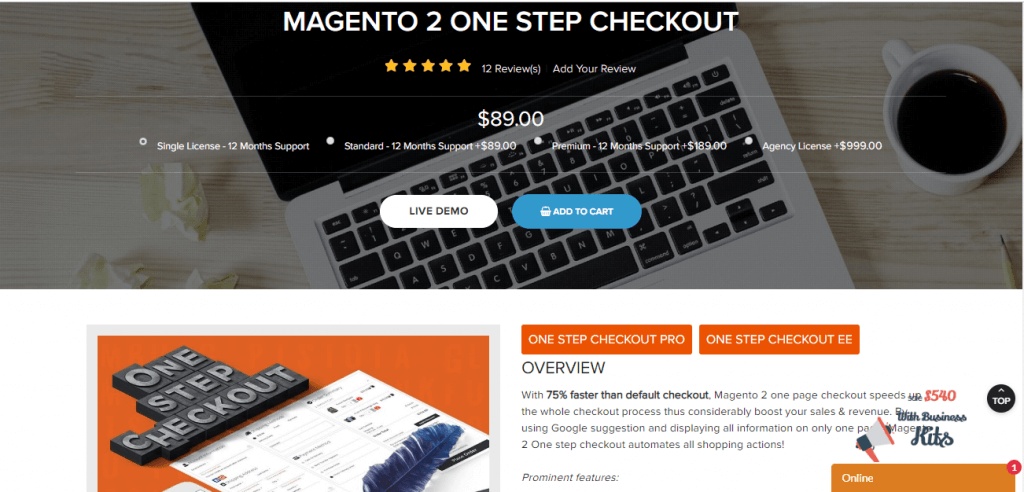 The Magento 2 One Step Checkout Extension is one of the most favorite plugins, as it helps to save a lot of time when speeding up checkout page with social login, ajax update, quantity, locator, etc. Furthermore, by using Google suggestion and displaying all information on only one page, this extension automated all shopping actions! Moreover, there is a combo One Step Checkout Extension (PRO-PRO EE) for more incredible experience.
My favorite feature: 75% faster than default checkout
In any aspect of life, speed is the key thing that helps to increase customer's satisfaction. Especially in the checkout process, it is considered to be the most important point that must be as fast as possible.
If the checkout process has many steps and takes a lot of time, your visitors will feel annoyed and they may leave your page immediately. However, to avoid losing potential customers, you need a fast and uncomplicated checkout process that can combine several steps in one. By that optimized checkout process, your clients will find satisfied and convenient during checking out process. The more customers satisfy, the higher conversion rates and sales increases.
Here's an extension that no marketer should be without. Mega Menu Extension for Magento 2 supports to create multiple menus with colorful design with best customer's experience. Customize your store by showing your product and letting customers navigate store easily. This extension is very simple to use. Whenever you want to change your menu from your page, you are given many options to create your own mega menu.
My favorite feature: Auto Data Backup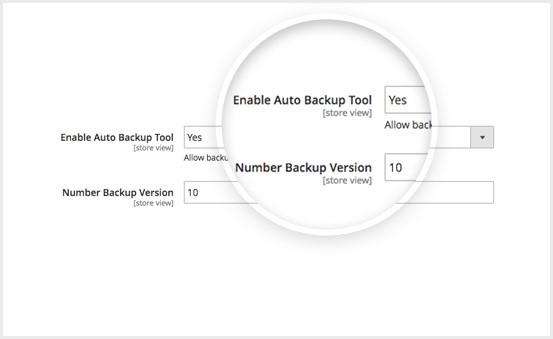 Mega Menu Extension for Magento 2 is aimed for backup. It can automatically save, then admin goes back and forth to previous menus and current menus. It is set to save 10 recent versions automatically. If your menu includes big data, this feature will ensure that your date will be saved under any circumstances. This gives you greater control, as well as to access to tools and options to make the most of creating your website menu.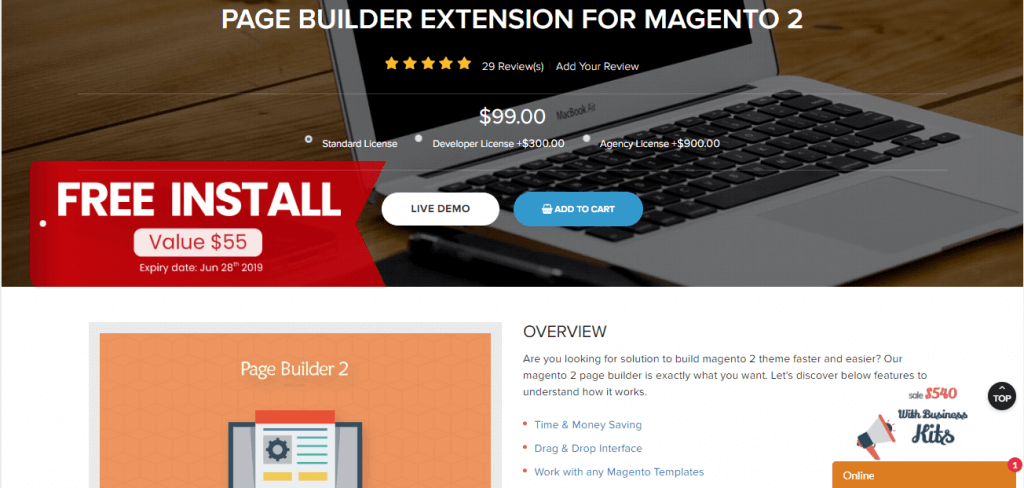 Magento 2 Page Builder Extension is the top choice, all-in-one, marketing suite of creating page tools for any marketer. This powerful already helps to build your content, layouts for your store Homepage and CMS page. User can also convert new Page Content CMS Page to have more convenient in saving and refusing for other purposes. It has many outstanding features at an affordable price. No doubt that this module is considered to be ideal for online vendors that want to build an optimized page for their website.
My favorite feature: Saving cost & time
One of the most important factors that make the Magento 2 Page Builder Extension success is by the saving cost & time function. Well-coded Magento 2 Page Builder is dedicated to supporting you the best in page design process and boosting your productivity. You can save money, time and the effort for working in other projects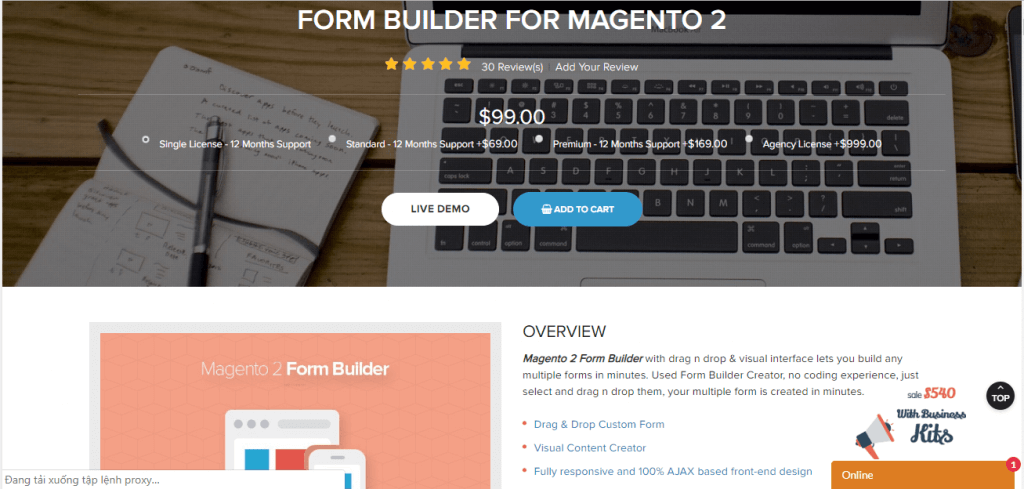 Considering a time-saving and convenient Magento custom form extension? Then the Form Builder Extension for Magento 2 is highly recommended for you. A good point for this module is that it has a very simplified building process. Moreover, this form builder can make the website operate smoothly and efficiently. User-friendly and reliable is also adjectives to describe this extension's feature to fulfill the clients' needs and make them have the best experience while filling your form. For admin, it helps to analyze data to learn customers' shopping habits and preferences.
My favorite feature: Easy-to-use Create form builder as Google Form
This Magento 2 Form Builder Extension is a powerful form creator tool and an easy-to-use as Google Form. With 20+ input types, convenient Drag n Drop and customizable backgrounds are dedicated to supporting extensively in creating forms. it is speedy, simple and versatile. Thus as early as the past 2 years, this tool has proved itself to be the best seller with this outstanding feature.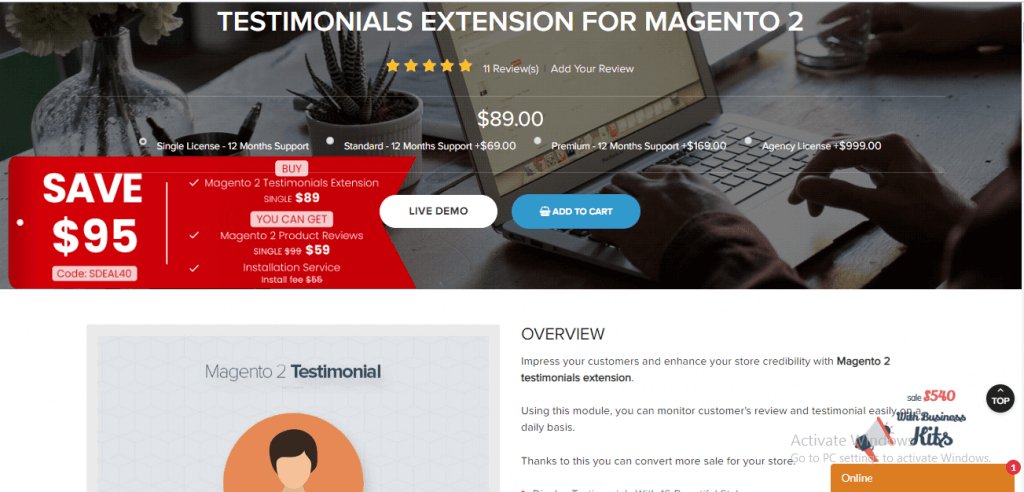 Showcasing & monitoring review of customers is important if you want to make your online marketing more effective for your business. Hence, this Magento 2 Testimonial Extension is the best suggest for all of you. Using testimonial module, admin can monitor customers' reviews then testimonial easily on a daily basis. In addition, converting more sale for store is allowed with this extension. 16+ beautiful styles, star rating & social network with numerous outstanding features will satisfy both customers and vendors.
My favorite feature: Easy to upload images and avatar in the blink of an eye
This feature is the outstanding feature of this Magento 2 Testimonial Extension that can automatically display image with thumbnail after customer uploads their image/avatar. Speed is the key point for any module so if customer can upload images quickly, they will find this website convenient to review so that they will raise their loyalty.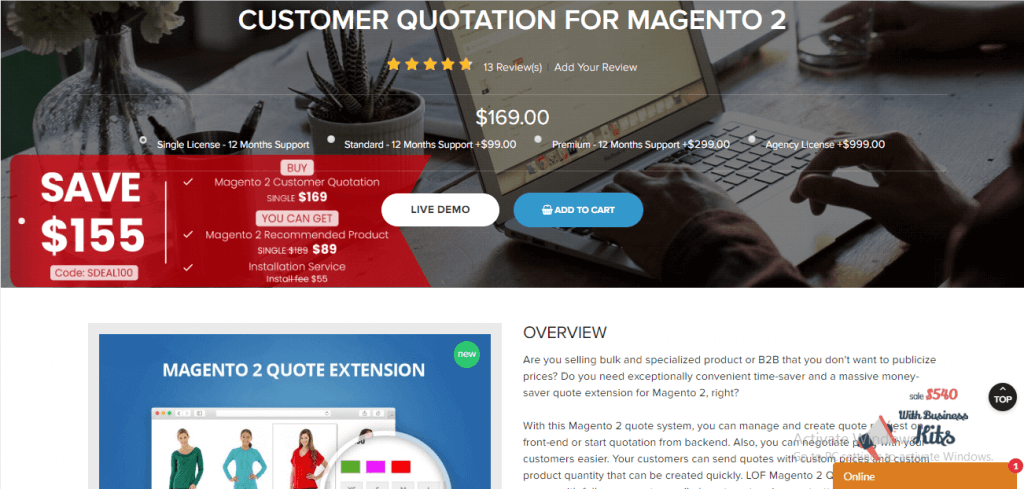 If you have a Magento 2 Testimonial Extension, you can not miss this highlight: Magento 2 Customer Quotation. In any website, a nice informative & SEO friendly FAQ page appearance is very important. Advanced FAQ module also allow admin to create a list of question, multi-categories and Q&A page on product detail page. Also a searching tool based on content, keywords with a view to each question and expand feature powerful and easy to customize the interface. Customers can add the question with the nice poup.
My favorite feature: Automate request for quote process
This extension allow you to provide customer an automatic RFQ process. When a client submits RFQ, both admin and your customers can notified by email. With the admin panel of quote module, admin can create approve, reject and create order right away.
Wrapping up
So, those are the most essential modules that are highly recommended that your site need in 2019.
There are much more extensions out there to discover and use, however, for now, these should help you to make your website more powerful and appealing for visitors and potential customers.
Tell us about your project
Hire dedicated Magento developer from the vast and talented pool of resources.