Magento eCommerce software and solutions
Marketing
Magento is the leading eCommerce platform in the world these days. It empowers hundreds of thousands of retailers on a global scale.
Magento eCommerce is a leading provider of open Omni-channel innovation. The cloud-based, open source digital commerce platform and solutions could empower merchants to incorporate both digital and physical shopping experiences.
THE MAGENTO PLATFORM
Magento eCommerce is a leading enterprise-class platform, which empowers over 200,000 online retailers to date and chosen by every 1 or every 4 online businesses. The intuitive administration interface of Magento offers advanced marketing, search engine optimization and catalog-management tools for controlling the look, search and function of the unique business of every retailer. Designed to be thoroughly scalable as well as offering optimal performance, Magento is indeed a great eCommerce platform.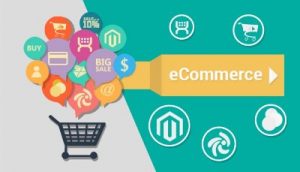 WHAT MAKES MAGENTO THE BEST E-COMMERCE PLATFORM?
Among the eCommerce platforms available these days, Magento is most widely trusted and used all over the world due to its distinctive advantages, such as the following:
1. OPEN SOURCE Magento is a free eCommerce platform that uses open source technologies as well as programming languages. The first key benefit of the platform lies there. Open source means that it is not just more flexible for developers but more easily to access when it comes to cost and ensures better users security.
2.MOBILE-FRIENDLY CONFIGURATION In today's smartphone, M-commerce and being the hottest keywords for businesses, particularly eCommerce agencies, it is, therefore, a must for every eCommerce retailers to opt for a platform that is mobile-friendly. At this point, Magneto is without a doubt the best choice as the applications enable storing integration across numerous devices to properly work on tablets, smartphones and many more.
3.POPULARITY Now, Magento is ranked as number three in the top 500 eCommerce traders in the US and Canada. There are hundreds of thousands of Magento developers, companies and users in each corner of the world. There are plenty of experienced agencies around. The platform has a large support community form expert developers which make it easy to look for solutions or help related to Magento, should the need arises.
4. MULTIPLE STORES The fact that it could run on multiple storefronts from one backend system gets it a huge bonus point compared to its competitors. If running multiple stores for numerous brands but want to maintain a single harmonized backend system, then Magento is the best eCommerce platform to choose.
5.EXTENSION One of the key benefits of Magento is the giant store of extensions. Users could find it easy to expand and distinguish their websites from the competition by using numerous extensions. Furthermore, the market for Magento extension is flourishing, enabling one to have a lot of choices of versions for every extension with a very reasonable price perfectly integrated with the store.
TOP TEN ADVANTAGES OF USING MAGENTO Ecommerce
There is a lot to know about Magento and its capabilities. Nevertheless, the best way to have the big picture, in a nutshell, is through delving into its biggest benefits. Here are ten of them:
MOBILE-FRIENDLY CONFIGURATION Magento shopping carts are responsively developed, which make them seamlessly viewable on tablets, smartphones as well as other mobile devices. This accommodates a consumer shopping trend that keeps moving toward mobile usage.
VERSATILE CONTENT MANAGEMENT A visual-based, intuitive page editor lets shop owners build and customize their offerings. The choice to toggle a user-friendly WYSIWYG or what you see is what you get content management interface is great for those who are code deficient who want to handle basic functioning within the shopping cart.
SPACIOUS AND POWERFUL The platform could support up to 500,000 products on one website and manage over 80,000 orders every hour. This means there will be plenty of space for future growth between one or more various shopping carts on the same website. Because of its complexity and size, Magento has special hosting requirements for optimum performance as well as load speeds.
BUILT-IN UPSELLS AND CROSS-SELLS With Magento, one could add browse related options easily on product and checkout pages, boosting the user experience and also boosting sales potential as well. Current relevant accessories, same product cross-sells and more in the margins.
ADVANCED SEARCH ENGINE OPTIMIZATION Magento does a wonderful job of opening the flow of enhanced organic traffic. It was built keeping in mind SEO efficiency, giving products a better chance to appear on Bing, Google and more. Furthermore, there is more room for custom SEO implementations for those without the skills and knowledge to do so.
CUSTOMIZE SECURITY PERMISSIONS Keep the site safe and manage internal access with alternatives to customize numerous security permissions levels. PCI Data Security comes standard, the login screens are CAPTCHA-equipped and a second password prompt includes extra defense from unwanted breaches.
EASY THIRD-PARTY INTEGRATIONS Connect an eCommerce experience with PayPal, eBay, Mail Chimp, QuickBooks, Google Shopping and more. Moreover, the platform lets shop owners add Google Analytics and other third-party integrations to their website to help with data analysis.
INTELLIGENT FILTER SEARCH FOR SHOPPERS Boosts user experience with dynamic search features which filter products in accordance to numerous parameters. Magento uses a unique search terms cloud, product reviews, product tag filters, products that are currently compared and viewed and the ability of configuring search with auto-suggested items.
GIGANTIC COMMUNITY More than 240,000 businesses use Magento for their eCommerce requirements. In 2012, there were hundreds of developers with official certifications from 35 countries all over the world and more than 800,000 estimated developers in all. The number has grown since, providing newcomers a solid backbone of support as well as huge business connection opportunities.
SAVES MONEY AND TIME The Magento platform is open source, which yields an expansive library of custom extensions that are developed by the aforementioned community throughout the world. This means that one is able to use and share tools with other users of Magento to save the hassle of building from the ground up in most instances. Additionally, one could also build and manage several eCommerce stores with one instance of Magento in multiple languages and currencies. This is a remarkable plus for large businesses serving a global market.
Without a doubt, Magento is the biggest eCommerce platform in the world today. It has gained the trust of numerous retailers in the world, from small start-ups to giant corporations.
Tell us about your project
Hire dedicated Magento developer from the vast and talented pool of resources.