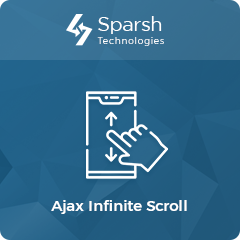 Ajax Infinite Scroll
The Magento 2 Ajax Infinite Scroll extension reduces product load time by automatically loads products as users scroll down the website without reloading the whole page.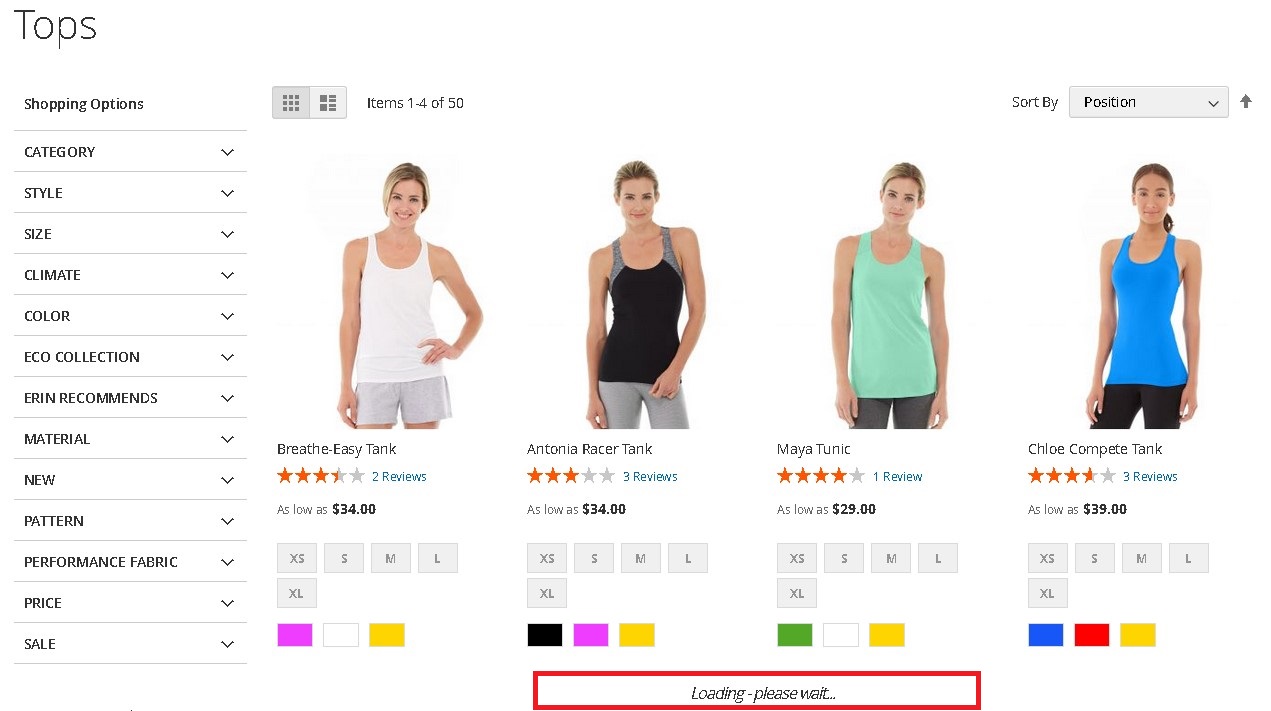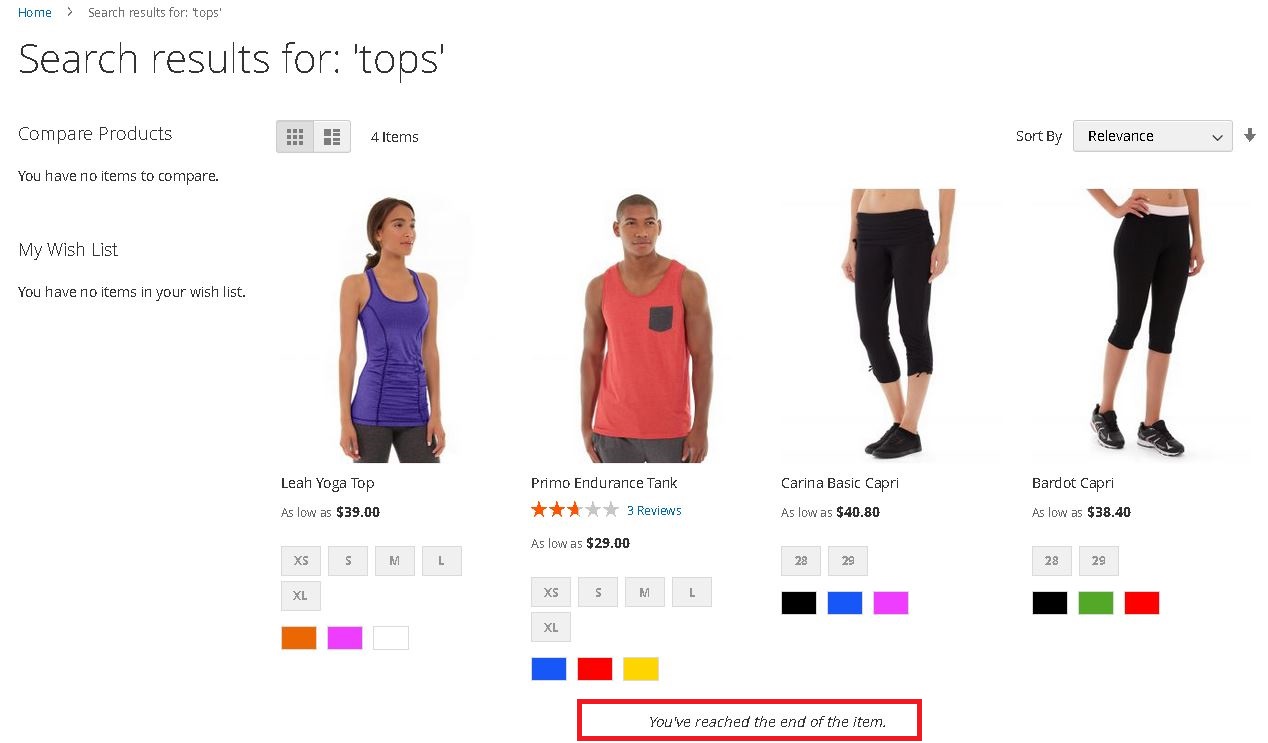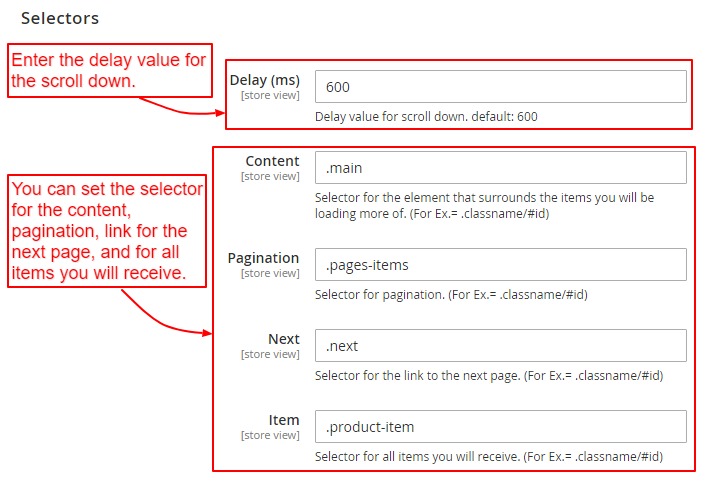 Tech Specifications
Rating:
Marketplace: Sparsh Technologies
Updated:26 October, 2020
Categories:Site Optimization,Performance
Price:Free
Overview
The Magento 2 Extension developed by Sparsh Technologies automatically loads products on the products listing page as users scroll down the website with an objective to remove page reloads and pagination. As soon as you enable the extension from the backend, you will find load more options from the next pages as you scroll down in your browser.
Using the Ajax technology, the extension certainly helps store owners to improve their store pages loading speed. When it comes to the store front view, you can certainly check by scroll down the category listing page or search result page to load more products with Ajax.
Scroll To Load
The Magento extension also offers a load more button where you can control the number of pages that the site will automatically load when customers scroll. Thus, this results in severe reduction in page leaving-off.
Create A User-friendly Website
First impression pays off really well due to this extension. Ajax Infinite Scroll extension certainly give your customers a wow with smooth browsing experiences and also makes your site quite user-friendly.
Features
Reduces product loading time
High website performance
Easy navigation
Automatically loads products on the products listing page
Display message after loading all products
Customize loading text content
Allow uploading loading image
Define delay time for scroll down
Improve user experience and conversion rate
Support multi-store environment
Tell us about your project
Hire dedicated Magento developer from the vast and talented pool of resources.