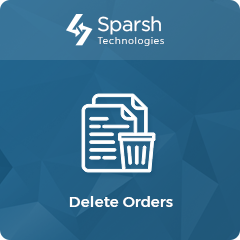 Delete Orders
The Magento 2 Delete Orders extension allows eCommerce stores to delete all test or ad-hoc orders, invoices, shipments and credit memos either one-by-one or in bulk on a single click for allowed order statuses.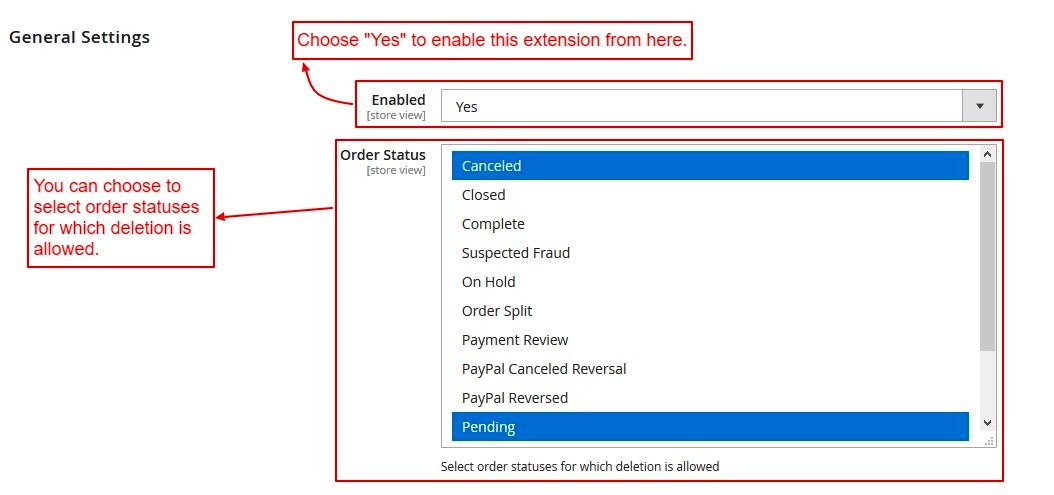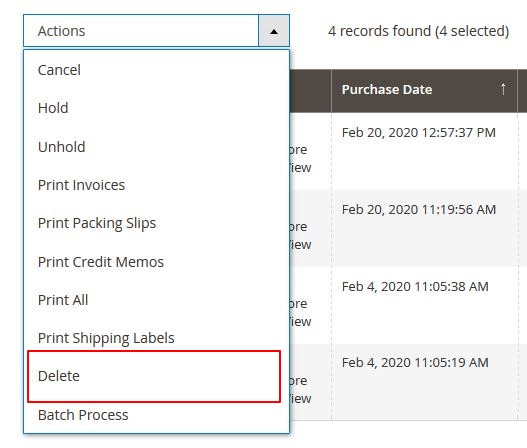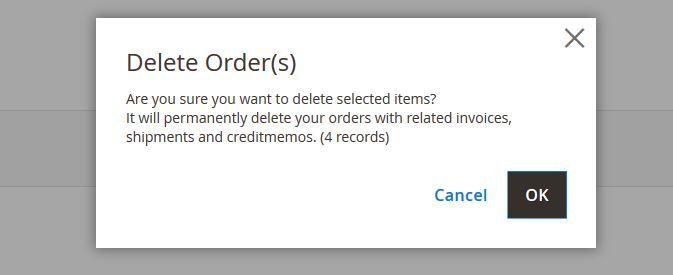 Tech Specifications
Marketplace: Sparsh Technologies
Updated:26 October, 2020
Categories:Extensions, Site Optimization, Performance
Price:Free
Overview
Deleting orders in bulk can be extremely tiresome at times. As a Magento development company, Sparsh Technologies came up with a Magento 2 extension that allows you to deal with unwanted and useless leftover orders in a hassle-free manner. Right from removing orders in bulk to removing all order-related documents, scheduling order removal, everything can be done by incorporating this Magento 2 extension. The default Magento only allows changing order status into cancel for non-invoiced orders. It does not allow you to delete any order. In such cases, removing these orders is the best thing to consider.
Enhanced Order Management Functionality
Right from deleting and archiving order records from order workspace to removing them in bulk as well as all order-related documents such as invoices, shipments and credit memos, everything is possible by enabling this Magento 2 extension.
Delete relevant information to safety
Make a note that deleting orders removes all the related data like invoices, shipments and credit memos from the backend as well.
Features
Deletion of bulk orders from order list page in the backend
Restrict other admin user from deleting any order functionality
Mass delete of invoices, shipments, credit notes
Configuration to select order statuses that could be deleted from the store
Tell us about your project
Hire dedicated Magento developer from the vast and talented pool of resources.