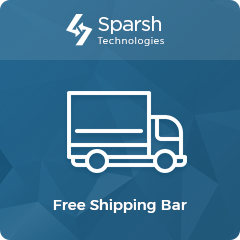 Free Shipping Bar
The Magento 2 Free Shipping Bar extension allows store owners to create and display a free shipping bar, which encourages customers to buy more products to avail of free shipping on their purchase.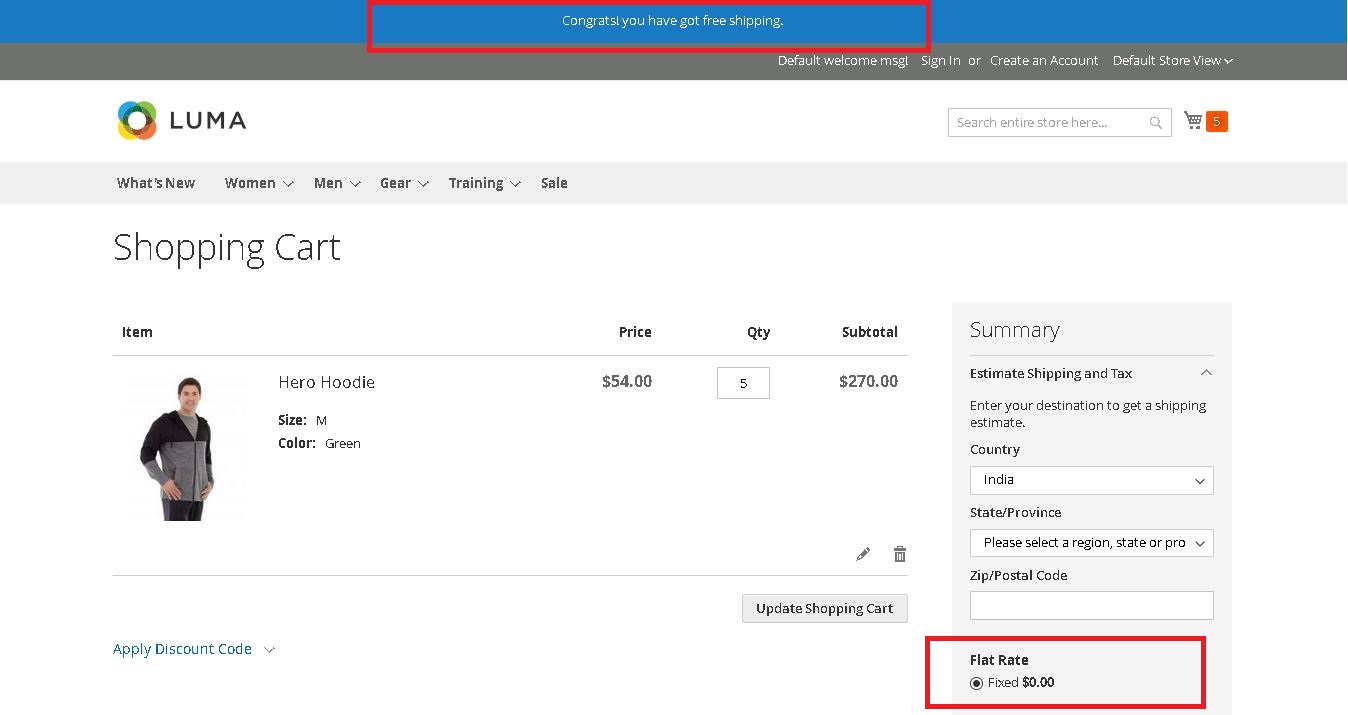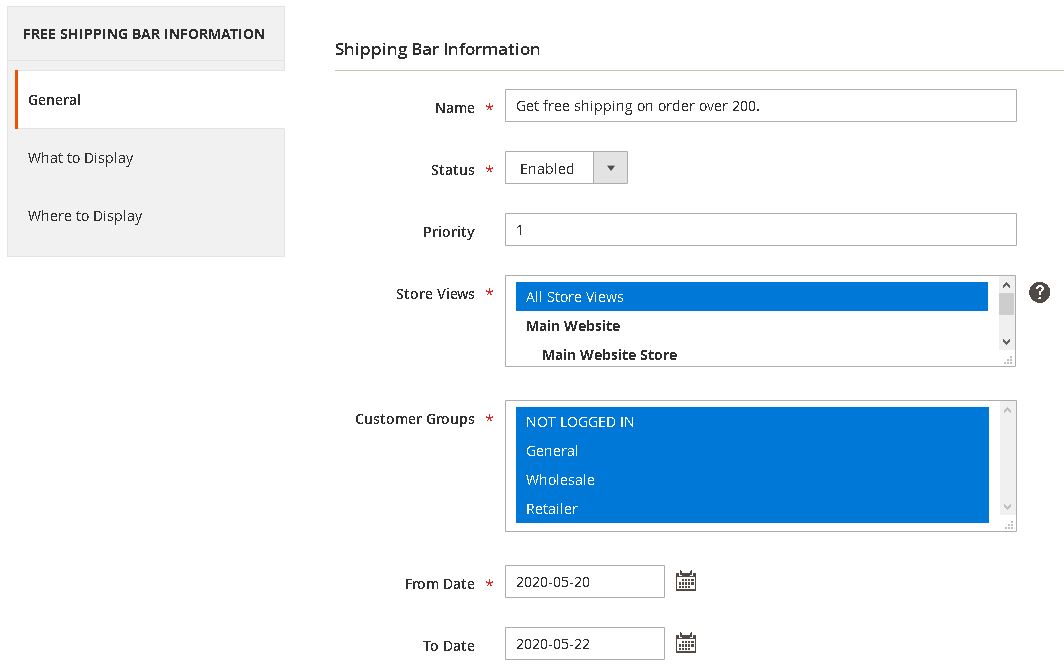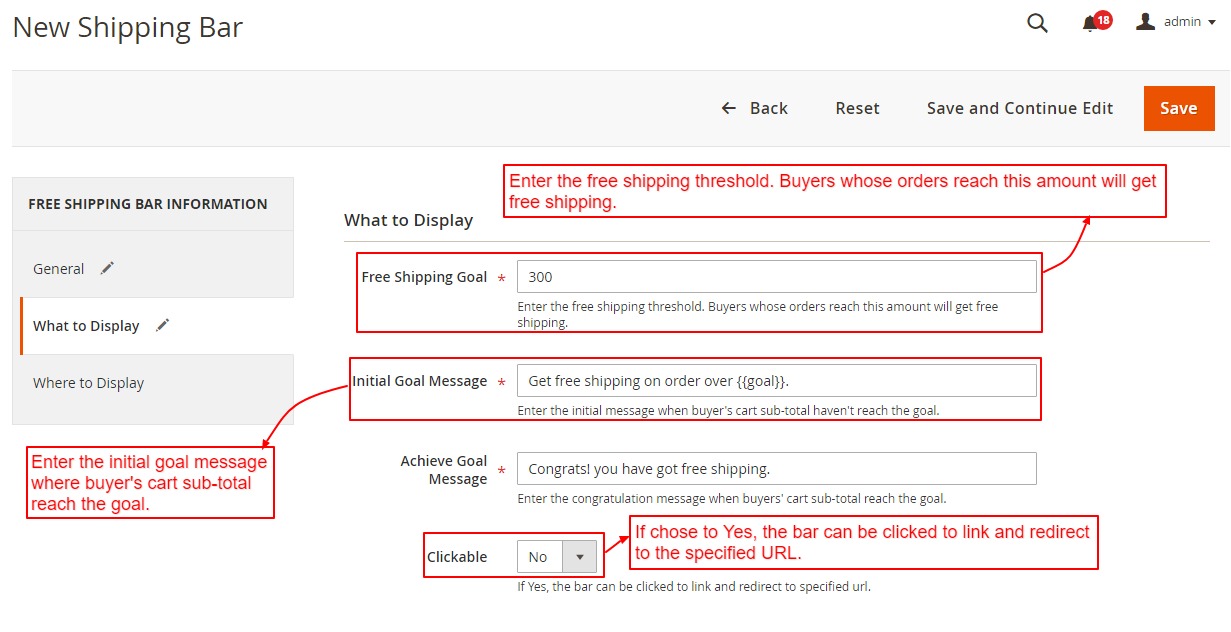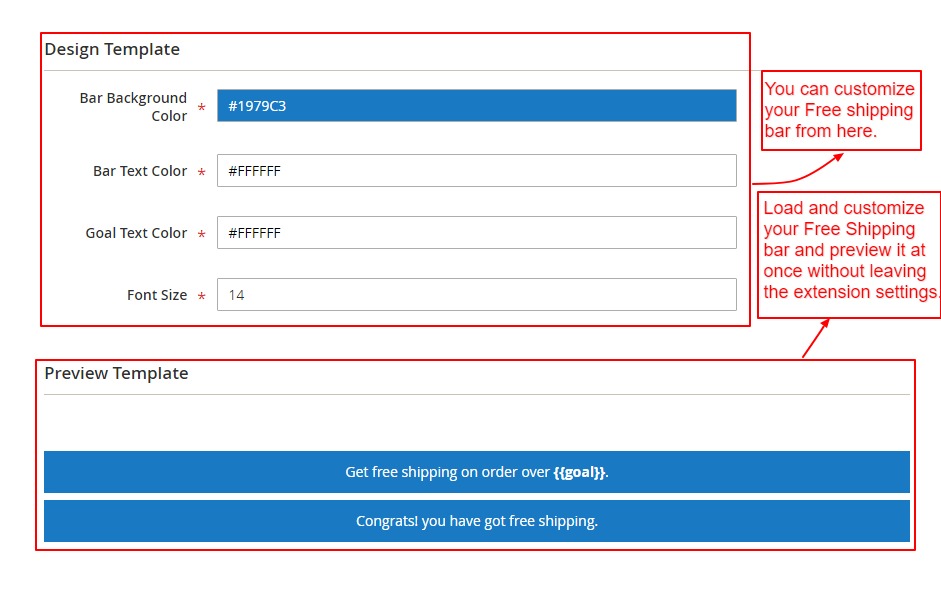 Tech Specifications
Rating:
Marketplace: Sparsh Technologies
Updated:15 October, 2020
Categories:Extensions, Marketing, Email Marketing, Marketing Automation, Advertising
Price:Free
Overview
The Magento development company allows store owners to create and display free shipping bars, which encourage customers to buy more products to avail free shipping on their purchase. Here you can add a new shipping bar where you can showcase what to display and where to display.
Right from the name of the shipping bar for reference to select shipping bar status, enter the priority of the shipping bar, choosing store views & customer groups, a wide range of customization options are available. The Magento 2 extension also helps to promote your store and products.
What to Display?
Here you will need to fill all the information required for free shipping text to be displayed on the storefront and set the design template of the bar. There is also an option to preview the template at the same time.
As soon as a buyer reaches the free shipping threshold, free shipping will be showcased. Apart from that, congratulations message is offered when buyers cart subtotal reaches the goal. Admin can easily link URLs to redirect the free shipping bar.
Where to Display?
Proper layout positioning can be done and under the code section, you can show the shipping bar block in any place you want. In addition, you need to clear cache from systems> Tools > Cache management once to have this effect on the storefront.
Features
Display a free shipping bar to reach free shipping cart value.
Attract customers for additional shopping to avail of the benefit of free shipping.
Customize the shipping bar as per your site design.
Instant message preview without leaving the page.
Display free shipping bar on multiple pages or the page of your choice.
Create different shipping bars for different customer groups and different store views.
Option to select the date range to display the free shipping bar.
Customize the color, font, etc. of the free shipping bar and the success message.
Replace the free shipping bar with a customized success message once the cart is qualified for free shipping.
Snippet code for block or template or layout file to place on any page or position in the store.
Flexible and user-friendly interface.
Increases conversion rates and boosts store sales.
Tell us about your project
Hire dedicated Magento developer from the vast and talented pool of resources.