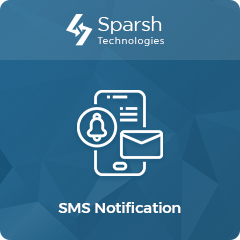 Sms Notification
The Magento 2 SMS Notification extension enhances the user experience by instantly notify customers and administrators via SMS about their order/invoice/shipment/credit memo creation.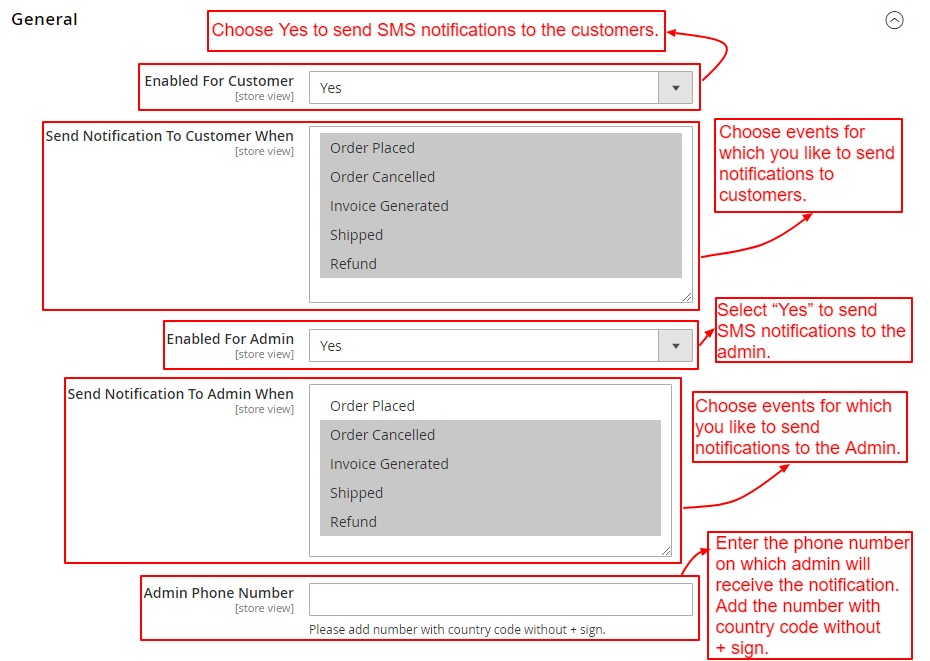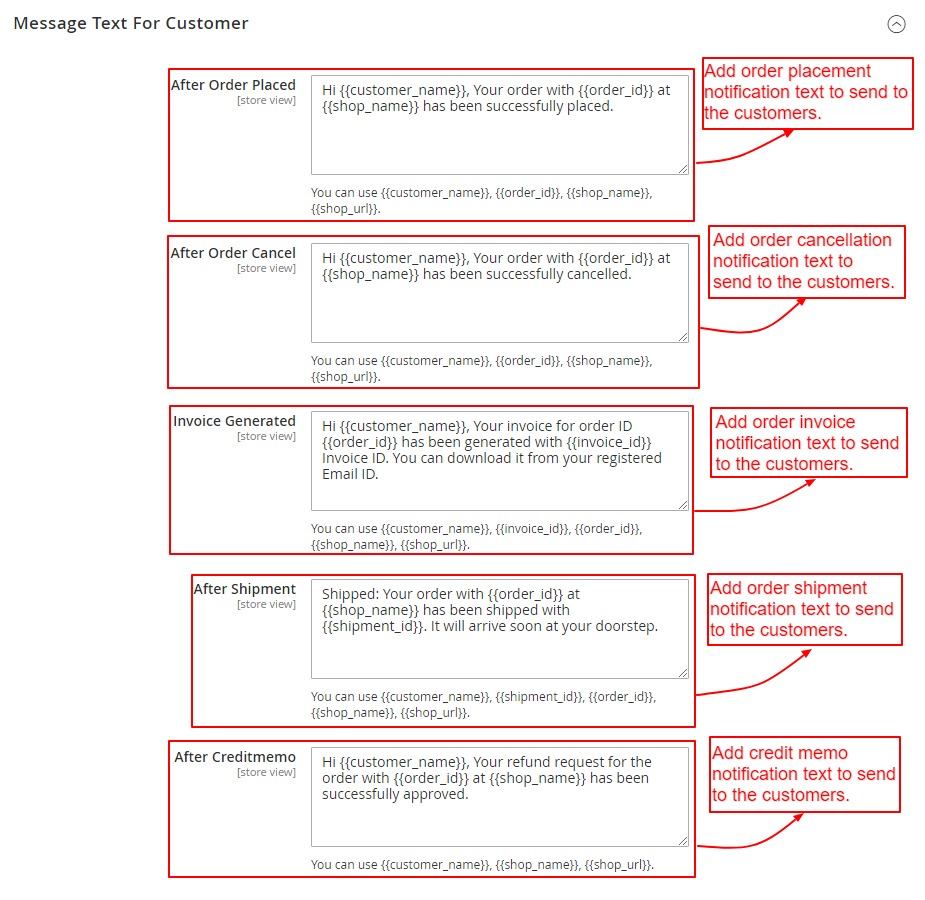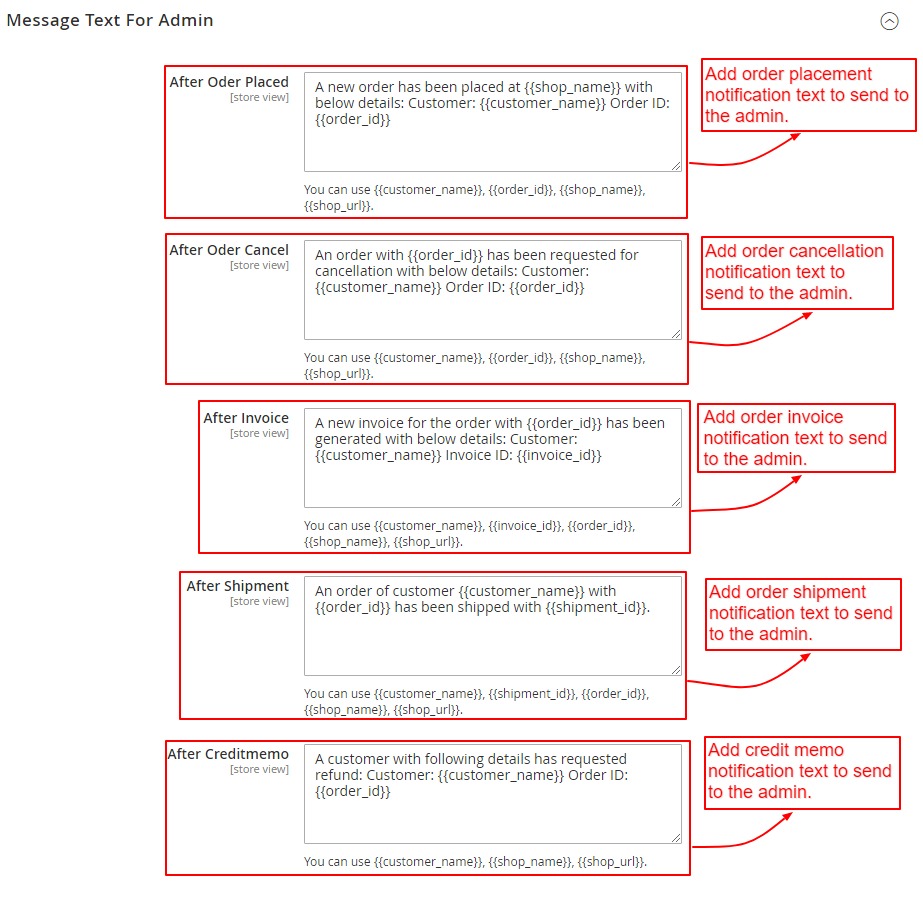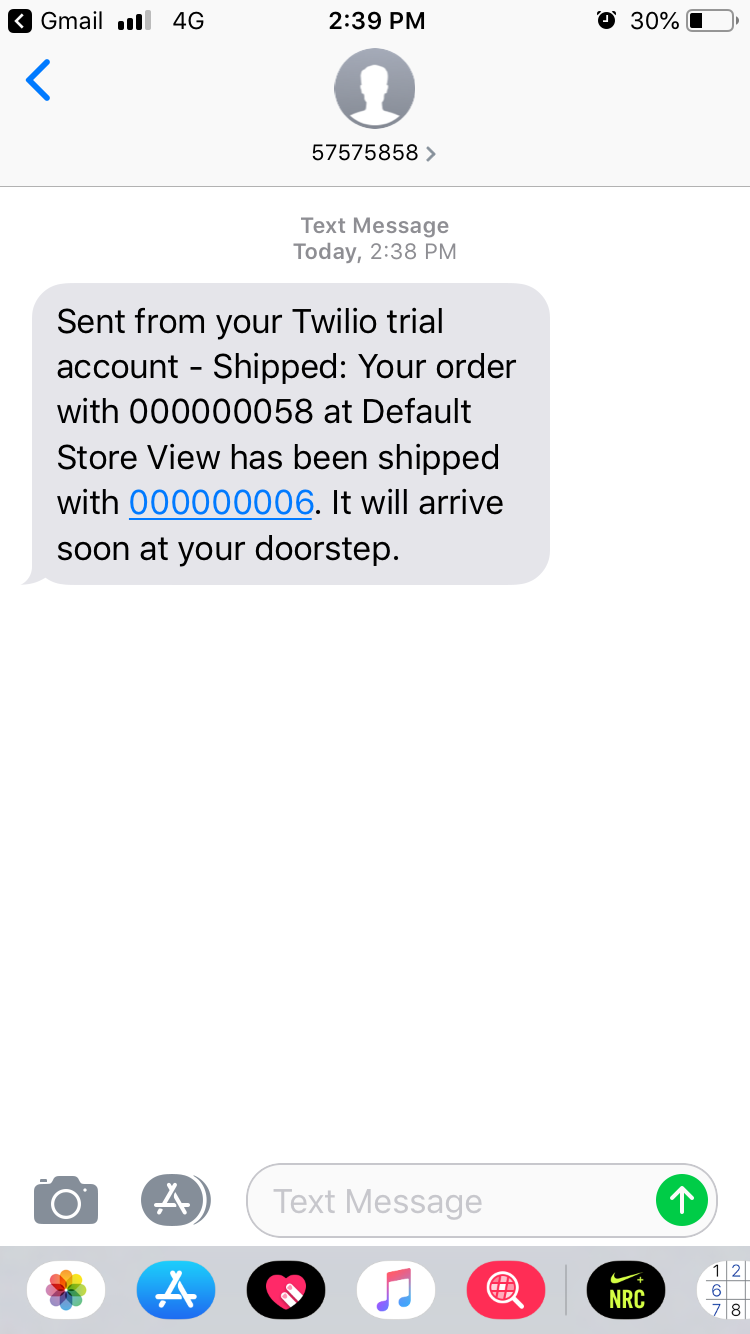 Tech Specifications
Marketplace: Sparsh Technologies
Updated:20 October, 2020
Categories:Extensions, Customer Support
Price:Free
Overview
SMS being the oldest way to communicate is still effective enough to use. The team of Magento developers came up with the extension that enhances the user experience by instantly notifying customers and administrators via SMS regarding their order/invoice/shipment/credit memo creation.
On and all, SMS notification is a comprehensive and powerful module enabling you to send SMSs to your end customers or administrators during a wide range of events in your Magento store. These events include order confirmation, invoice creation, order shipment, credit memo creation, and order cancellation. Also, the extension allows the admin to send SMS in different languages based on the store views.
Expand the API section
First and foremost, you need to choose the API gateway which is to be used to send SMS notifications. Certain available options are Twilio and Msg91. In addition to this, you must create an account on respective SMS providers and enter the authentication details from your account. For Twilio, you need to enter SID, Token, and Number assigned to your Twilio account. For Msg91, you need to enter Sender Id, Authentication Key, and need to choose the message type which is the "Transactional" or "Promotional".
Message text for customer
This can be done after an order is placed or canceled or an invoice generated, after shipment, and even after a credit memo. The same can be done when you need to expand message text for admin.
SMS Notification
Once saved, whenever a new order is placed or canceled or an invoice or shipment or credit note is generated, the admin and customer will receive an SMS for the related activity. For customers to receive a notification, the mobile number needs to be captured by the system first from the checkout or any other page.
Features
Notify customers and admin via SMS about activities such as order placement or cancellation, invoice, shipment and credit note generation, etc. in Magento 2 store
As soon as the mobile number is captured with the Magento 2 store, SMS notification is sent for each store and order activity
Admin can activate or deactivate SMS Notification from the backend
Create custom SMS templates with dynamic variables
Make use of system variables like customer_name, order_id, shop_name, shop_url, and many others to prepare custom SMS notification texts
Supports the world's leading SMS service providers: Twilio and Msg91
Enable/Disable customer notifications
Admin can set a mobile number to get notified of each store order updates
SMS notification enhances customer loyalty, build trust and credibility of your brand
Tell us about your project
Hire dedicated Magento developer from the vast and talented pool of resources.