Testimonials
Another interesting way of promoting your business cost-effectively is by making the most of the testimonials. Let your potential customers know what your current customers think of you. And nothing is worth reading than hearing from real people regarding the product and what their honest opinions are.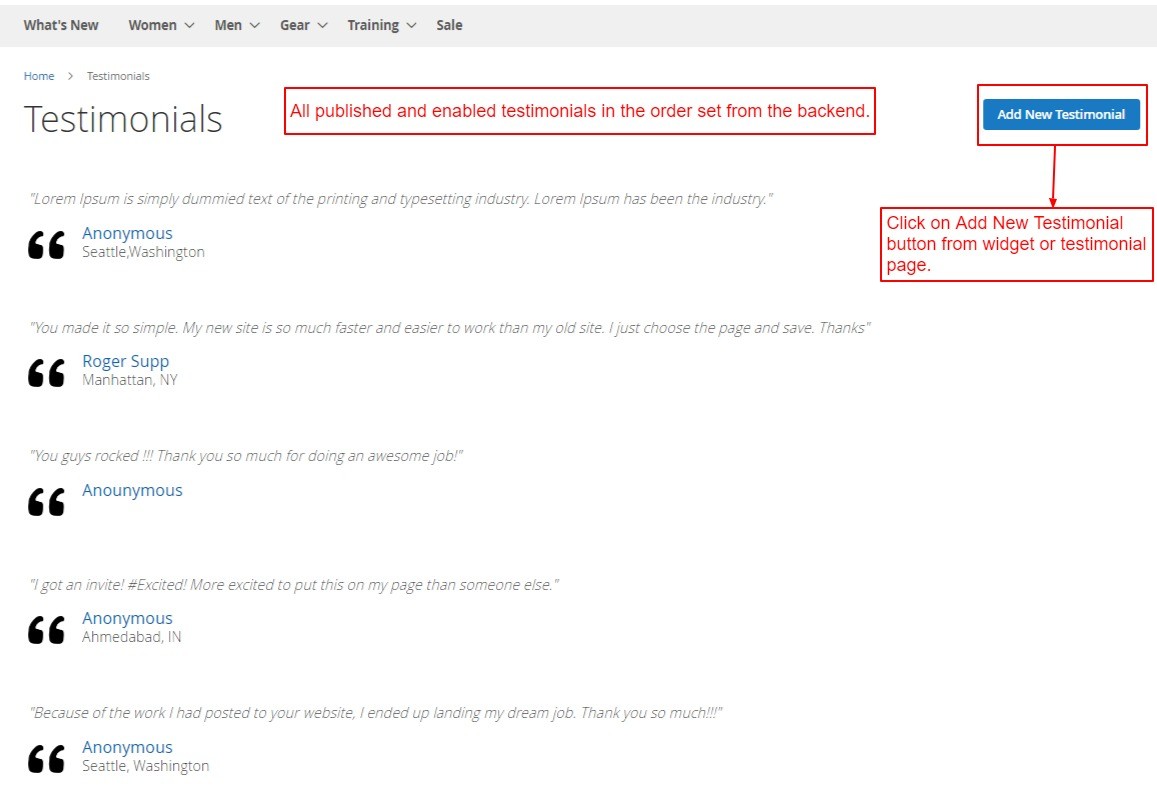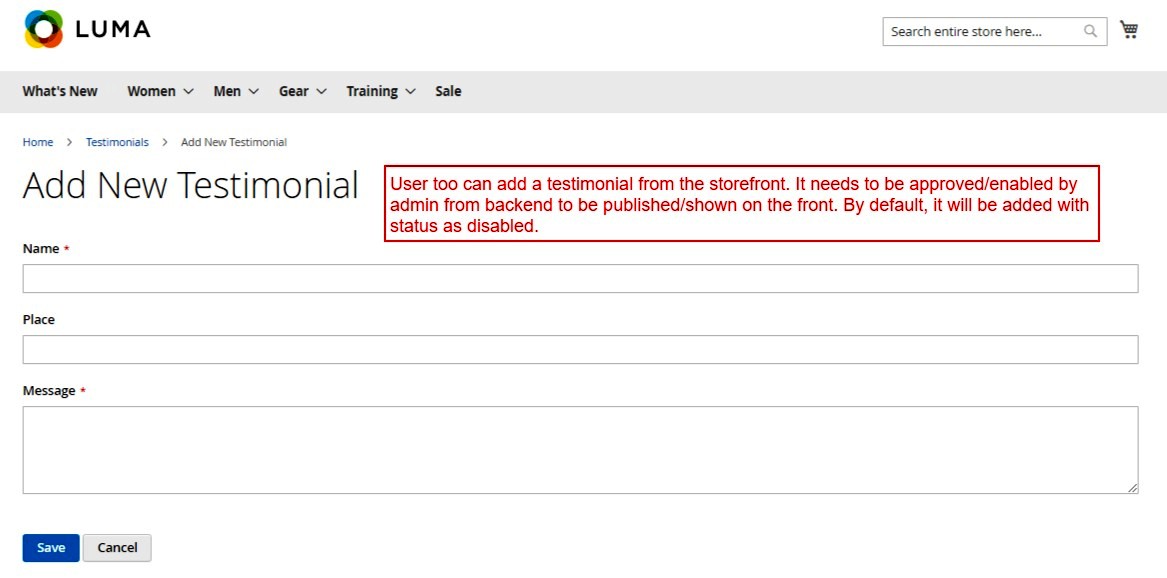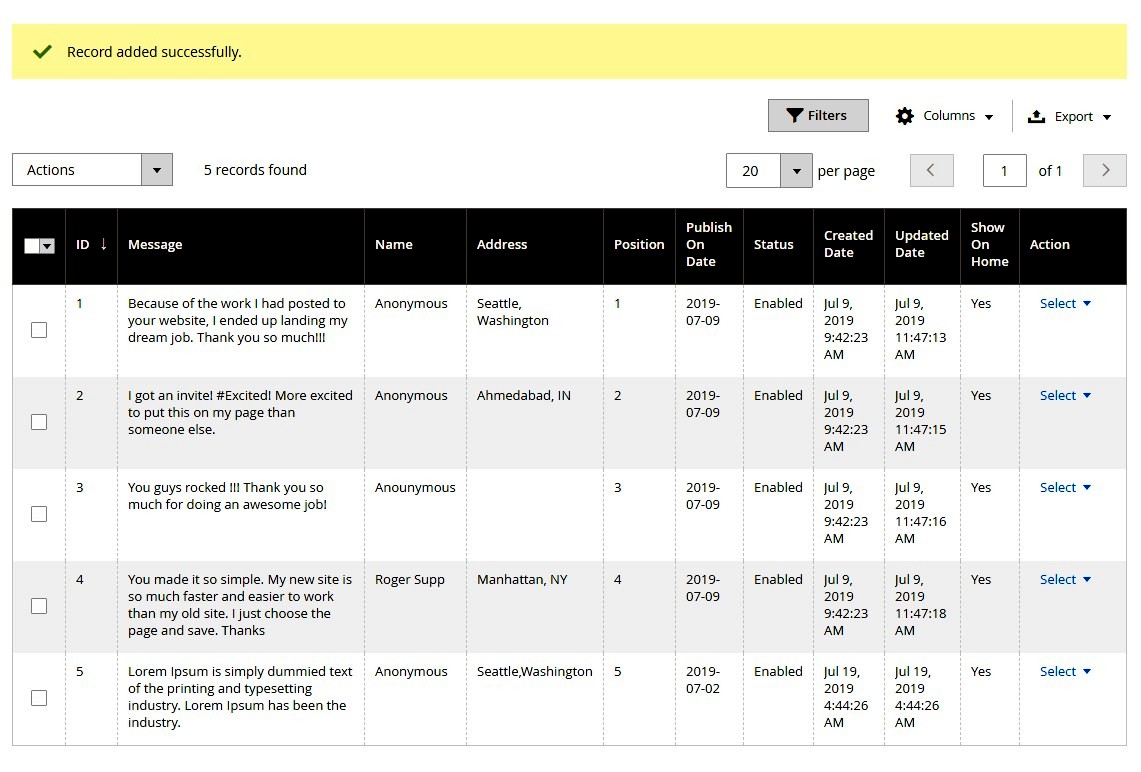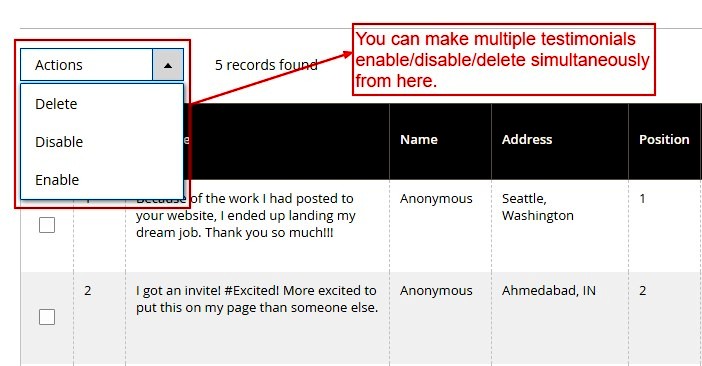 Tech Specifications
Marketplace: Sparsh Technologies
Updated:6 November, 2020
Categories:Extensions, Marketing, CRM, SEO/SEM, Advertising
Price:Free
Overview
The Magento 2 extension developed by a team of Magento developers here allows store owners to add trustworthy testimonials to their web page. Every minute detailing from information about the author to how things resulted in gaining customers' trust is mentioned there. The extension acts as a seamless tool that allows you to showcase your site is trusted by the network, featuring great surveys, upbeat clients and more.
Demonstrating testimonials on the front-end of your store is not easy but doable with a slider mode. Right from assisting the site proprietors to have testimonials from their visiting guests to providing an expert brand picture, to improve consumer loyalty and maintenance in no time. It comprises of an individual's composed or spoken proclamation lauding the temperance of an item.
User-Friendly Design
The Magento developers will make sure that by means of the module setup, you are permitted to add tributes connect both to best and footer joins, redo the tributes posting format and submit structure design.
Add Testimonials To Your Site Easily
The extension of all clients with a simple procedure of adding tributes to your store. It conveys an easy to use involvement for every client. New guests are permitted to add tributes without login.
Widget Tool
Utilizing the testimonials augmentation, you can add the accompanying widgets to your store pages.
Features
Programmed and manual approval of testimonials.
Multi-store and multi-language support.
Track and check the entire testimonials' procedure.
Use widgets to include the testimonials' posting quicker.
Enable and disable when not in use.
Tell us about your project
Hire dedicated Magento developer from the vast and talented pool of resources.