Adirondackchair
The client is an eminent furniture expert who needed to develop their entrenched privately-owned company of both manufacturing and selling Adirondack chairs on the web. Developing an eCommerce platform was quite challenging for us, but we did come up with one that not only sells handmade premium Adirondack chairs with exclusive features like "etching option" but also allows customers to customize their chairs with a message or logo or even a symbol.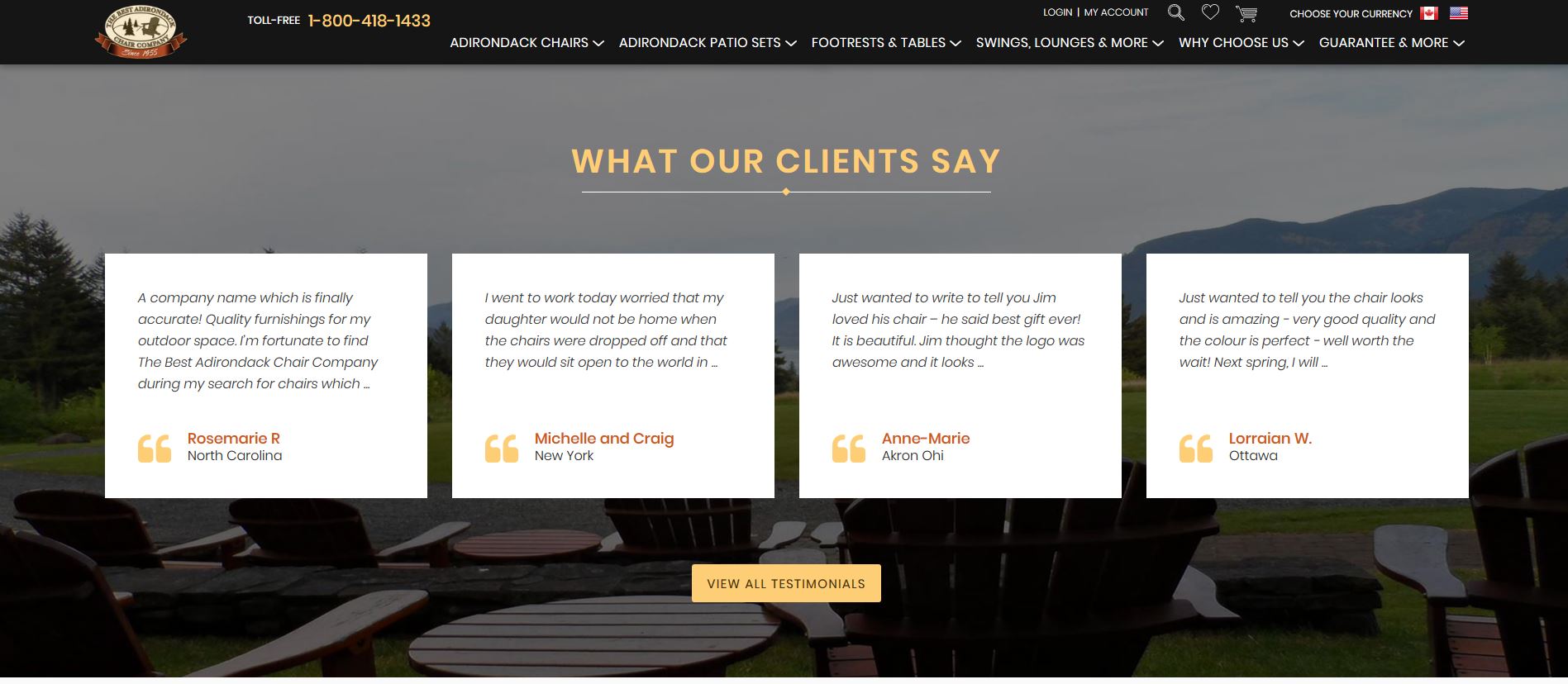 The Client
The USA/Canada based clients wished to offer the best range of Adirondack chairs to clients by means of an online stage. As a result, we created a beautiful virtual shop having exclusive features for the end-users. In addition to this, comfort, strength, and endurance are key features offered by every manufactured product.
Key requirements include:
Providing the multi-currency option to customers
A platform for showcasing their products online
Advanced search functionality
Product inventory management
Social media integration
Functionality that rewards customers for referring users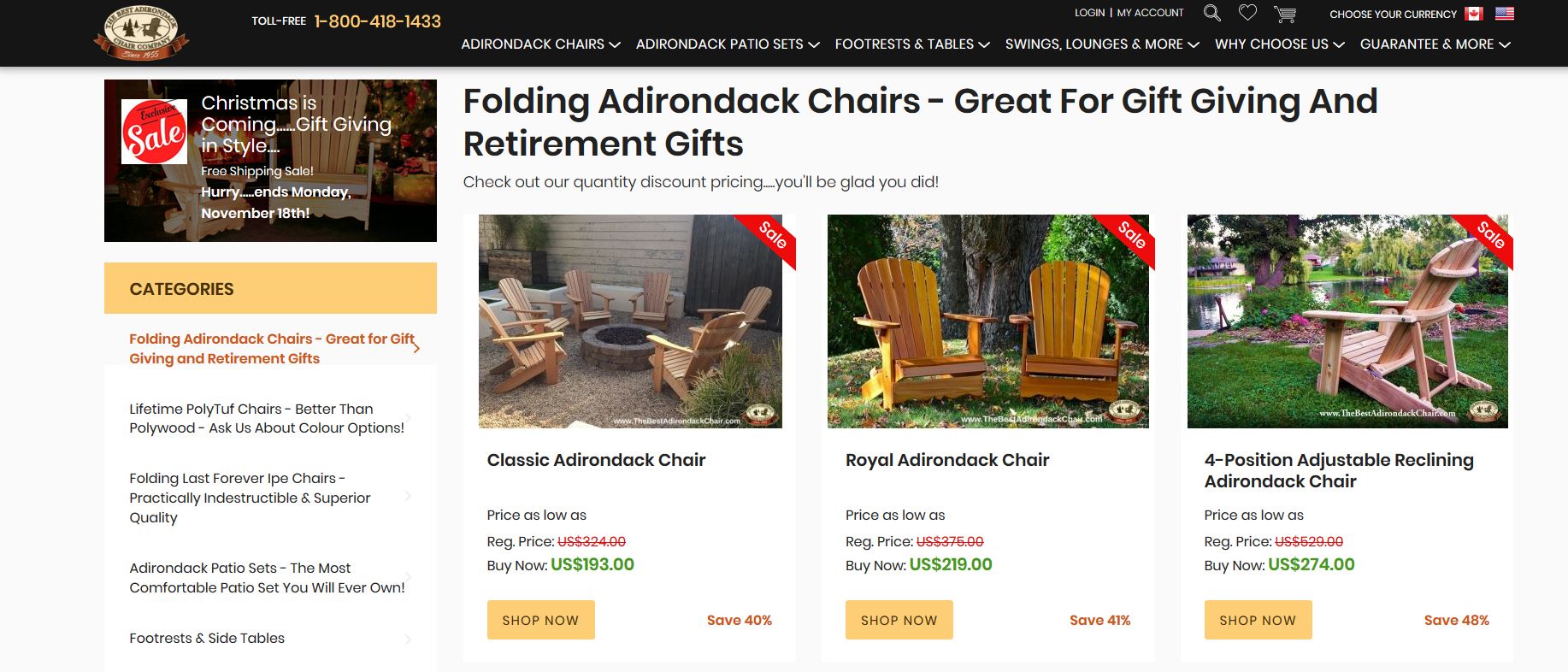 The Solution
The Magento based platform succeeded in bringing the client's commerce business to life. As a result, a platform was created to offer customer engagement at every moment when they interact with the below-listed features.
Core Requirement includes:
Changing product page configuration
Personalized chair
Testimonials management
One-step checkout with extension
Currency selection between the Canadian dollar and the US dollar
Quick access to social media pages