AmCan
Being one of the leading providers of health supplements, nutritional snacks, beverages, the company wished to create a strong web presence online. Here at Sparsh Technologies, we did a great job by offering an intuitive responsive Magento website that facilitates to display their wide range of all essential health products. The platform easily bifurcates things for its end customers into different brands and their respective categories.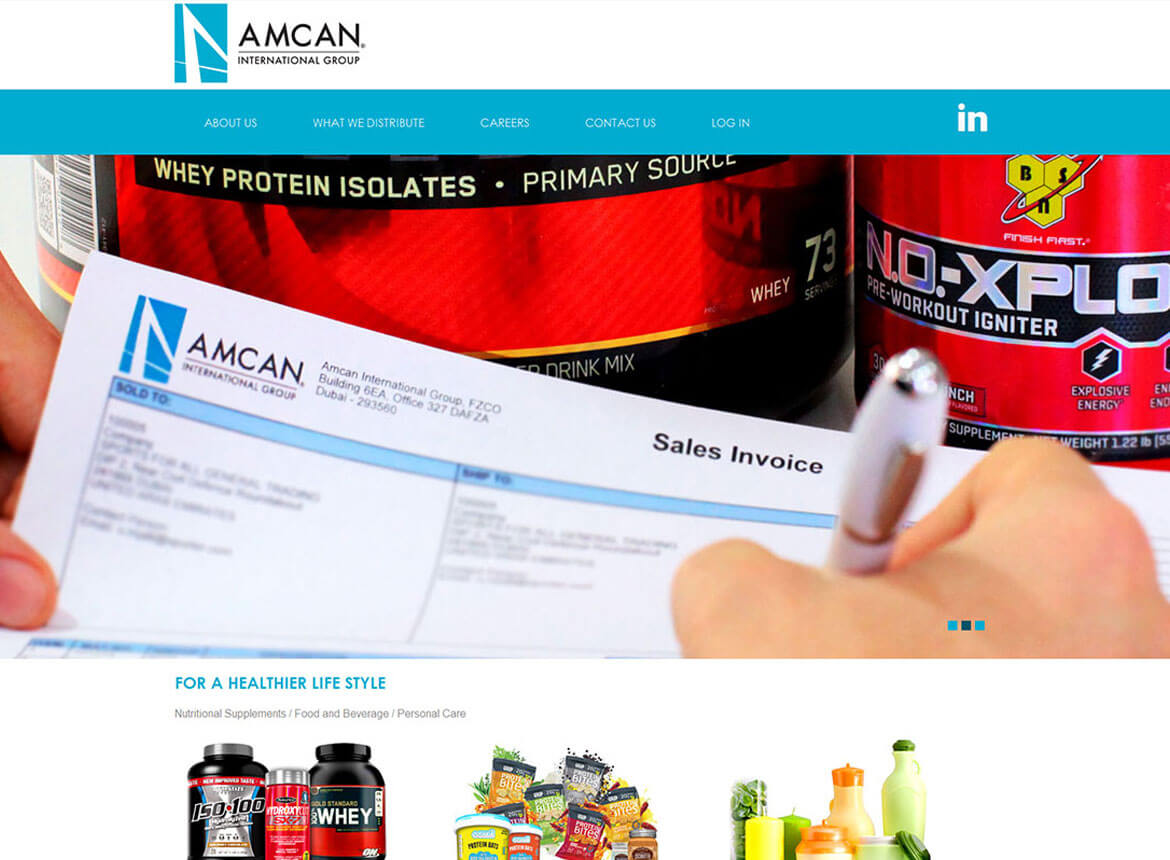 The Client
Established in 1991, AmCan is involved in distributing the FMCG products across North America, Middle East Asia, and North Africa. Based in the Middle East, the client has presented over 30 International brands within the Middle-East region. Possessed the experience of diversified industries, namely, retail, real estate, construction, shipping, and healthcare.
Key features include:
Developing a website integrated with a Magento platform
Website architecture facilitating displaying a wide range of products
User-friendly website to serve easy browsing
Manage product information and facts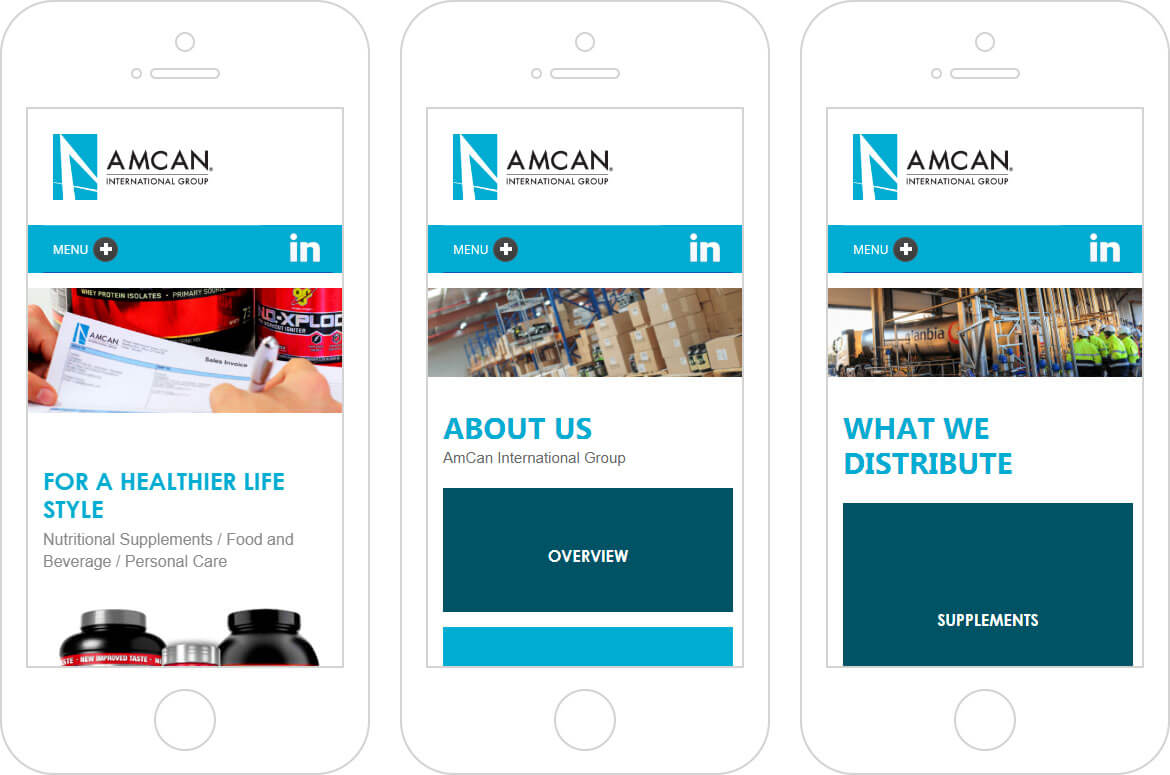 The Solution
After listening to them closely, we ended up developing a responsive website that provided a seamless experience to the users. After witnessing tons, hundreds and thousands of products, we came up with creating a website architecture that allows the client to categorize their products into various categories like supplements, nutritional snacks, etc.
Core requirements were:
Custom website landing pages to fit all screen sizes
Client easily distributed products into international brands and supplement categories
User registration facility and a separate section for news and events
Other forms created were the career, contact us, etc.