Lyka
Situated in Belgium, Lyka is a notable online auction platform designed and developed to replace all the brick and mortar approaches. What's all the more fascinating about Lyka is that it joins instinctive front-end which is open in different dialects and back-end functionalities to deal with the auction. As a result, the client was able to sell a wide range of products in a hassle-free, easy and quick manner. The store even offers a bidding facility.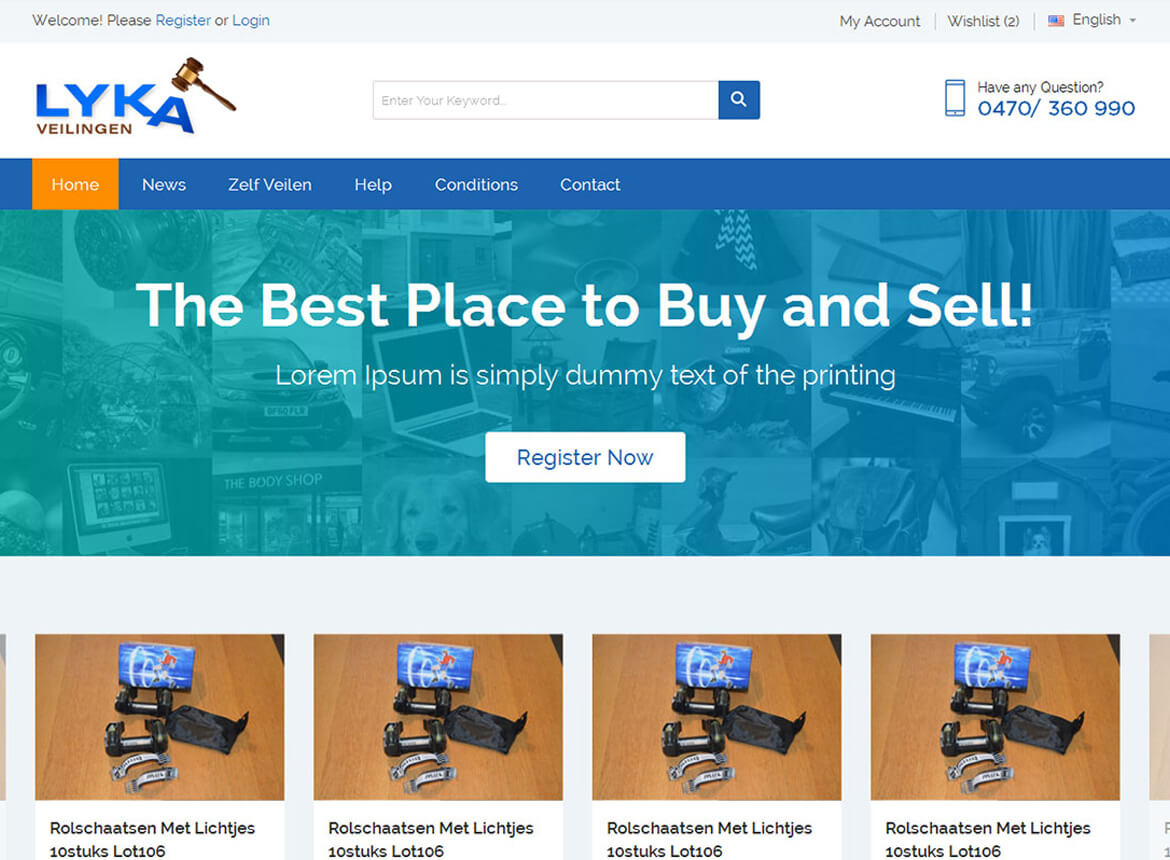 The Client
With the ever-growing demand among customers to receive products at an amazing deal, the client wished to be a cut above and come up with a bidding website. Right from a wide selection of product categories to an easy user interface, products available at an attractive price are some of its interesting features worth considering. With its simple and straightforward process, bidders are able to get updates on the latest bids upfront.
Key features include:
Easy access to different languages
Possibility of placing a static or a proxy bid
In any case, admin can decide on VAT and additional cost and set a reserve price for the auction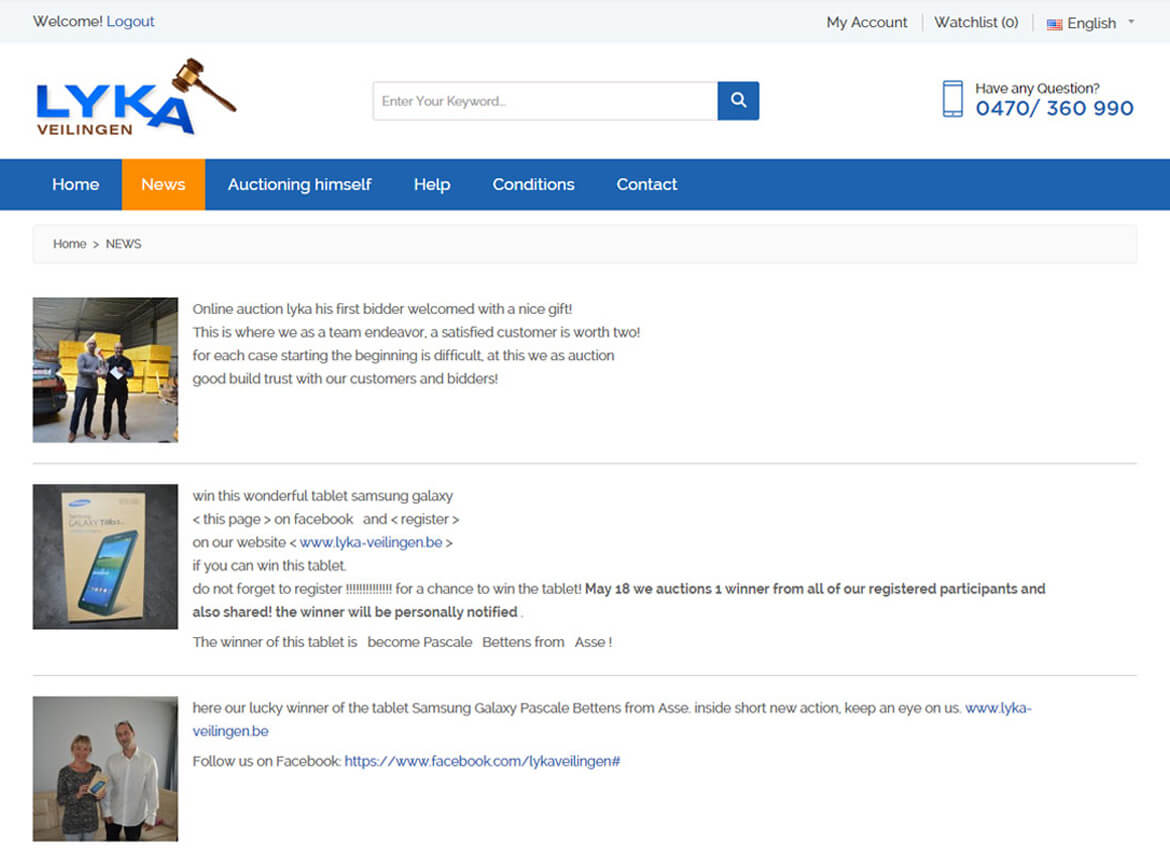 The Solution
A responsive website named Lyka was created by our team of Magento developers. Incorporating customized bunch of features and lots of other facilities, the developed platform was meant to offer a fun experience to end-users. In addition to this, check out the banner slider which features brief information with the highest bid made. There are times when bidders miss the chance due to the lack of information on active and future auctions. Keeping that in mind, we decided to share information regarding the current, future and even closed auction details on the home screen.
Core requirements include:
Multilingual support more specifically for languages like English and Dutch
Setting the 'Next Minimum Bid'. Here we are talking about the smallest increment made to the bidder proxy bid amount
Bidders were notified about making the highest bid or highest overriding bid
Facilitated admin to reserve a minimum price