Supersport Images
If you are looking for an Australian supplier of high-quality photographs, Supersport images is the right place to consider. The company wished to create a professional platform that allows sport participants to explore their photographs, shortlist, and get them printed with customizations or download on the portal at an affordable amount.
In the end, we came up with a user-friendly website featuring AWS import/export to address their end client's large volume of the data request, trying to meet ever-changing consumer demand.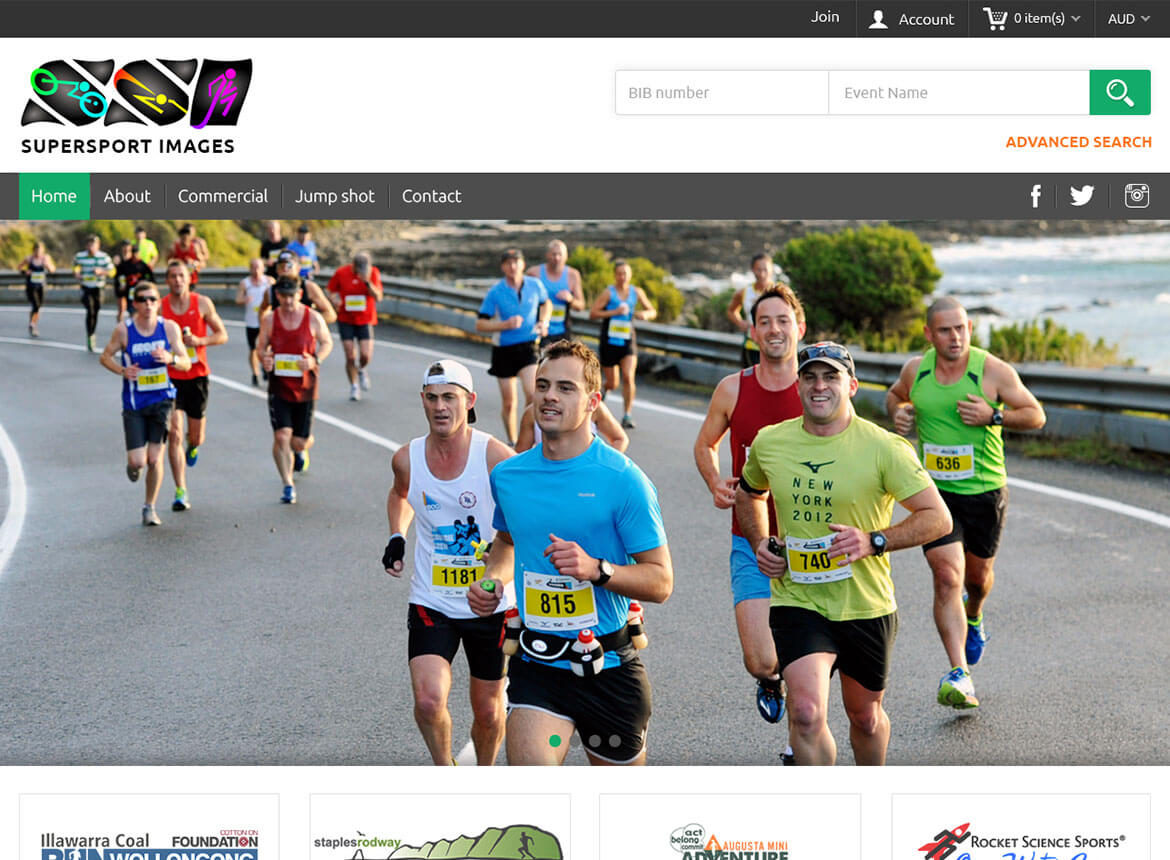 The Client
Call them professional photographers or officially photographic partner, Supersport images are extremely dedicated in providing the best possible services in regards to providing high-quality photographs of all sports events. Moreover, the client wanted people to order for print or download their photographs using their unique Bib number.
Key features include:
An advanced search to anonymously search and find the right photographs of an event from a large database
Customers can buy their photographs available in different packages, quantity, customization options
Examine, manage, and process a large volume of data without affecting the performance
Complete customization controls to display the information on the website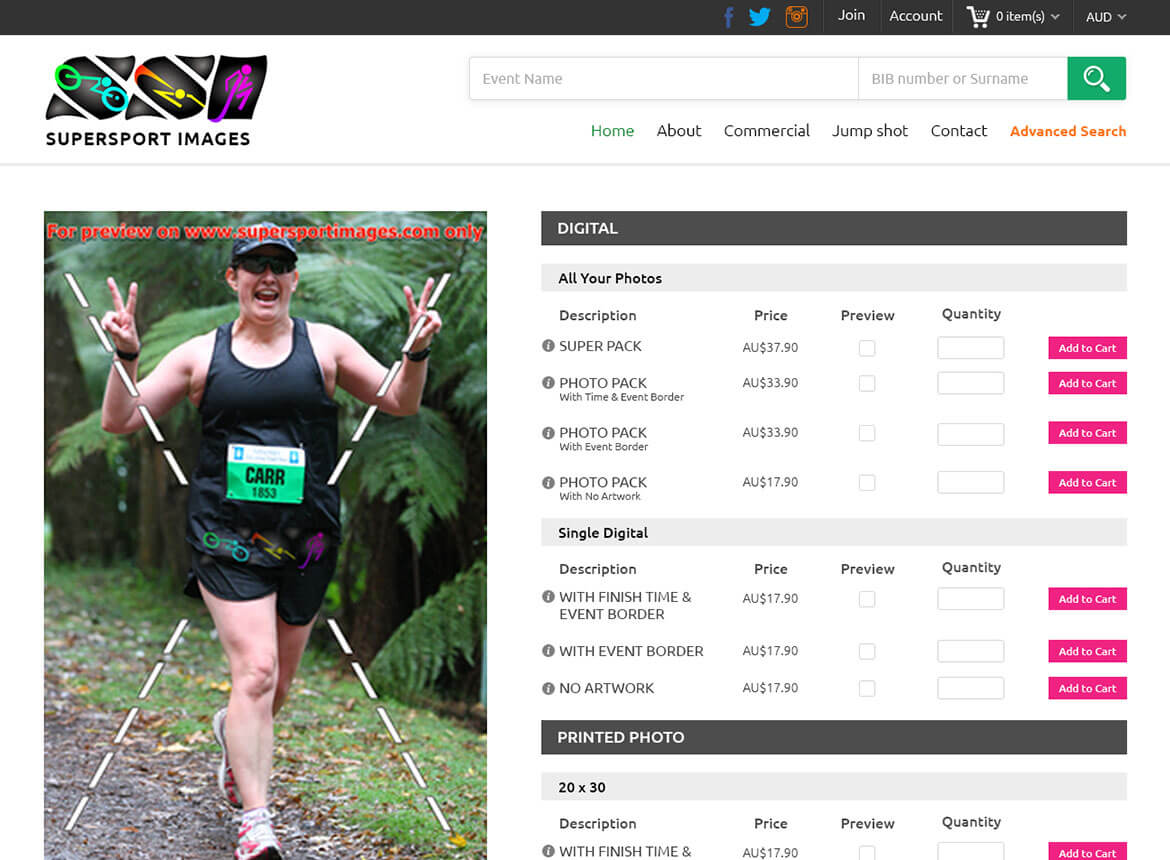 The Solution
After understanding the client's requirement, we at Sparsh technologies came up with a neat and user-friendly website leveraging Magento, and integrated Amazon Web Service (AWS) to control the data. Technically speaking, we got into the code and customized platform by adding more functionalities, easy interface, and added extra information, etc. When integrated with AWS services and effortlessly management of 8TB data, and import functionality to easily view images on the website.
Core Requirements include:
"Smart Search" to perform the photographs search by using an event name and unique bib number or surname
Facilitated prepaid customers to download their photographs directly from their registered accounts on the website without any additional payment.
Integrated AWS with cloud imaging support from Amazon S3 Image Server to seamlessly store 8TB of data, and process customer's photograph request accordingly
User-friendly templates to customize Finisher Certificate for the particular customer